Our Carriers
PARCEL DELIVERY SERVICES
We offer discounted UK & worldwide courier
and express parcel delivery services to over
220 countries.
We work with the world's leading parcel carriers including DHL, UK Mail & UPS. Due to the large volume of shipments we are putting through these carriers, we are able to get much better rates than if you went direct. We pass this saving onto you.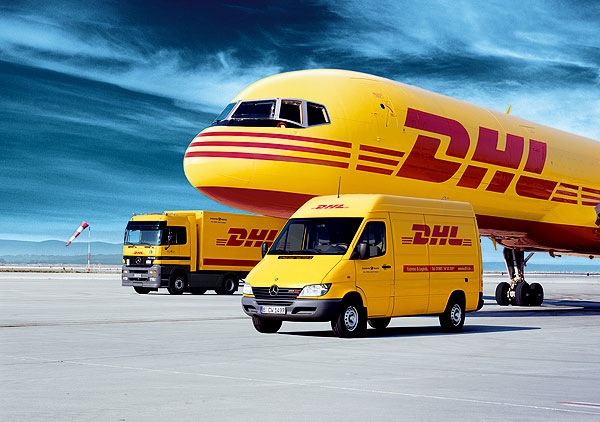 DHL EXPRESS
DHL Worldwide Express is an international express mail service. As a main competitor with FedEx and UPS, DHL vies for much of the shipping needs of businesses and individuals around the world. What started with humble beginnings soon became a several billion dollar international enterprise.
The company was founded in 1969 to provide express delivery services between the contiguous United States and Hawaii. The three young founders were Larry Hillbloom, a University of California at Berkeley graduate, Adrian Dalsey and Robert Lynn, all based out of San Franciso, California. Initially their shipping company offered the delivery of shipping documents by express air delivery. These shipments, made in advance of bulk shipping needs, allowed ships to be unloaded more quickly once they arrived in the following days.
From its early services shipping logistically from San Francisco to Honolulu, the company gradually expanded to encompass the Americas, and then much of Asia and the Pacific Rim in 1971, followed by the rest of the Western Hemisphere, Europe and the rest of the world. DHL services were first introduced in the vital markets of Hong Kong and Japan in 1974. That same year they opened their first UK office in London, expanding their company from three employees in 1969 to 314 five years later with over 3,000 customers.
Ever adapting to meet the needs of the world marketplace and keep up with growing competition, DHL continually altered its methods, soon becoming a full delivery program. Co-owner Adrian Dalsey owned a share of the company until 1980, when he traveled Hawaii, Micronesia, Guam and other parts of Asia selling his shares and interests in DHL.
In 1983, DHL became the first air forwarder to serve the Eastern European countries and opened an international hub in Cincinnati, Ohio, the same year. By 1985, they opened a deluxe center in Brussels that handled over 150,000 orders every night. They expanded further with major post openings in Bahrain in 1993 and Kuala Lumpur in 1998. In 1999 Deutsch Post, the world's largest logistical company, began to acquire shares and stocks in the company and in 2001 bought enough to acquire majority ownership. By the end of 2002, they would achieve full ownership of the company. As of 2009, DHL employed 300,000 people around the world in over 220 territories and countries. Since the company's founding, their services have expanded to encompass air, overland, freight and sea shipping, and they remain the top logistical delivery company internationally.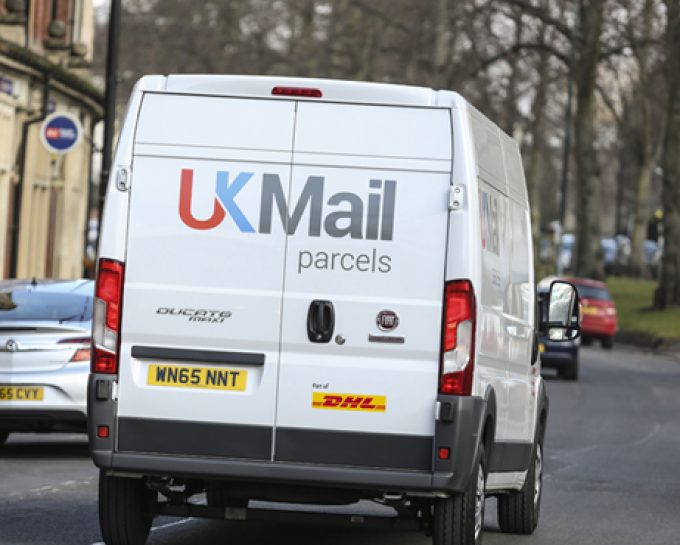 UK MAIL
Founded in 1971 by Peter Kane and floated on the London Stock Exchange in 1993, UK Mail has grown to become one of the largest express delivery companies in the United Kingdom.
The company offers a range of delivery solutions from Express, its UK business-to-business parcels network; HomeServe, its business-to-consumer parcel delivery company; UK today, a nationwide same day courier service; and UK Pallets, a time-definite delivery service for palletised consignments across the UK and Ireland.
UK Mail now has an estimated 8% share of the express delivery market, making it the fourth largest operator in the sector. Roughly 90% of its UK parcel business is for next day delivery and around 90% is business-to-business. The group's services are delivered through a UK network of 66 locations and with key strategic alliances for deliveries worldwide. The United Kingdom parcel network is made up of 26 corporately owned and operated sites working alongside 32 franchised sites
UK Mail employs around 4,000 people in the UK (including franchise staff) and has around 2,500 employees involved in making deliveries across the UK, Republic of Ireland, Channel Islands and Isle of Man. On top of this, it has over a hundred field sales workers, visiting businesses and individuals to secure new business.
UK Mail operates a national network of more than 50 sites and 3,500 vehicles which supports all their delivery options ensuring a low cost operation that achieves service excellence. With 37 years of knowledge and experience behind them they understand the precise needs of their customers and realise what really matters to them.
A dynamic and forward thinking company, UK Mail is committed to pushing the boundaries of the postal and express delivery markets and continues to launch a range of product innovations that makes sending mail, parcels and pallets more exciting, sophisticated and cost-efficient than ever before.
In 2016, UK Mail was acquired by Deutsche Post DHL Group. The company name was changed from UK Mail Limited to DHL Parcel UK Limited in 2018, and its parcel service rebranded, although the UK Mail name will continue to be used for mail and packet services.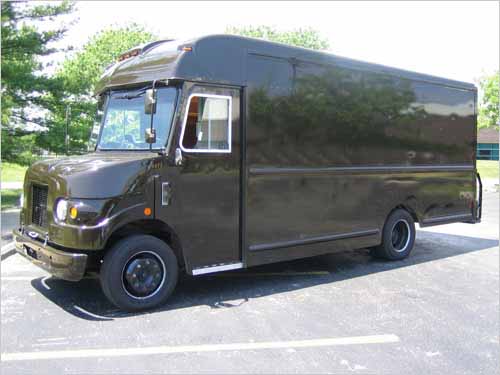 UPS
Known in the industry as "Big Brown," United Parcel Service of America Inc. (UPS) is the world's largest package-delivery company.
UPS was founded in 1907 in Seattle, Washington, by 19-year-old Jim Casey as a six-bicycle messenger service. He set the future tone of the company by mandating that it be employee-owned. Casey delivered telegraph messages and hot lunches and sometimes took odd jobs to keep his struggling business going. By 1913 UPS consisted of seven motorcycles. In 1918 three Seattle department stores hired the service to deliver merchandise to purchasers on the day of the purchase. Department store deliveries remained the center of UPS's business until the late 1940s.
In 1919 the company made its first expansion beyond Seattle to Oakland, California, and adopted its present name, United Parcel Service. The word "United" served as a reminder that the company´s operations in each city were part of the same organisation, "Parcel" identified the nature of the business, "Service" indicated what was offered.
Today, the company with its chocolate coloured vehicles is the unrivalled leader in the handling of packages and documents. UPS owns a fleet of 600 cargo planes, around 90,000 vehicles, and franchised outlets all over the world. The Company delivers packages each business day for 1.8 million shipping customers to 6.1 million consignees in over 200 countries and territories. Its primary business is the time-definite delivery of packages and documents worldwide. To complement its activities, the company develop logistics services via UPS Supply Chain Solutions: dispatch/delivery progress information, financial services and consultation to help improve the logistics chain of its clientele.
During the year ended December 31, 2009, UPS delivered an average of 15.1 million pieces per day worldwide, or a total of 3.8 billion packages. In June 2009, the Company acquired a unit of Intereuropa Globalni Logisticni Servis. In 2009, it acquired service agents in Slovenia and Turkey. UPS, an essential factor of the global economy.