IMPORTING FROM CHINA TO UK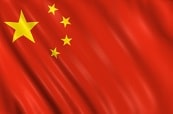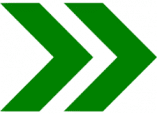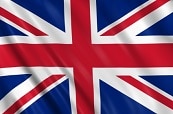 If you are thinking of importing from China to UK, Planet Couriers has a solution for you. With over 20 years of experience in the parcel delivery industry, we have established strong partnership with the most reliable and world class carriers like DHL and UPS to provide parcel delivery and courier services within the UK as well as to over 220 countries and territories across the globe.
China is one of the UK's largest trading partners.  According to statistics on the UK's trade with China,  UK exports to China in 2017 were worth £22.3 billion and imports from China were £45.2 billion.  In the same year, China accounted for 3.6% of UK exports and 7.0% of all UK imports.  As the UK prepares to leave the EU, the volume of trade with China is expected to grow after Brexit.
Whether you need to get some samples from a possible new supplier from one of the cities of China including Shanghai, Beijing, Dalian, Shenzen and Qingdao or to import products that aren't yet available in the UK to sell to your customers, your can use our very competitive parcel import service.
When importing goods from China with a value exceeding £15 (for commercial items including internet/mail order purchases), or £39 in the case of gifts between private individuals, are generally subject to Customs charges.  Importers must pay import VAT on top of the the total sum of the Customs Value  (i.e. value of goods imported, shipping costs and any import duty) . Further general information can be obtained by contacting HM Revenue & Customs.
Please note that the recipient is liable for any and all customs/import duties incurred and you need to check with us to make sure the item you want to imported is not restricted item. When importing from China into the UK, you should try to obtain accurate measurements of your consignment i.e. weight and dimensions of each parcel. In the event that you under declare the weight or dimensions, you will incur additional charges. We cannot be held responsible for any delays in shipment caused by customs.
You can email us at operations@planetcouriers.com or call us on 020 8931 1111 for your import quotation or complete & submit an online new customer enquiry form.