Parcel to go to Indonesia | Cheap Courier to Indonesia from UK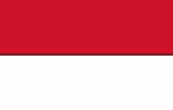 Send Documents, Parcels, Luggage and Pallets to Indonesia.
Prices start from £26.98.
In order to enjoy the benefits of a reliable and the cheapest courier service to Indonesia, click the button below. You will then be redirected to our main website – www.peleka.com
How much does it cost to send a parcel from UK to Indonesia?
Sending a parcel to Indonesia from UK will cost as little as £26.98 although the rates depend on the weight and dimensions of your consignments. Please click here to get a quote.
Do you deliver parcels to all parts of Indonesia from UK?
Yes, we can send your documents, parcels, luggage and pallets from the UK to anywhere in Indonesia from Jakarta, Surabaya, Bandung, Bekasi, Medan, Tangerang, Depok, Semarang, Palembang and South Tangerang to Sabang or anywhere else in the country.
How long does a parcel take from UK to Indonesia?
 Parcel to Indonesia normally gets delivered within 2 to 3 working days subject to customs clearance. However, parcels to remote parts of Indonesia can take longer.
Why should we use Planet Couriers to send parcel to Indonesia? Why not the carriers directly?
We have negotiated huge discountes with the carriers due to the volume of shipments we are putting through their networks. As as result, we are able to offer our customers cheap courier to Indonesia.
Do I need to open an account to send a parcel to Indonesia?
No, you don't have to open an account. However, if you regularly send consignments to Indonesia or any other destinations, then it is advisable to open an account. As an account holder, you will benefit from an additional discount and you will be making payment only once a month instead of making payment every time you book a shipment.
What paperwork do I need to send a parcel to Indonesia?
If you are sending documents which weigh less than 2kg, then you do not need to prepare a commercial invoice. However, if the weight of your parcel or luggage is more than 2kg, you then need to prepare commercial invoice describing the contents and then attach it to your consignment as it is a requirement by Indonesia's Customs Authorities. If you fail to do so, then they will return the consignment.gs.
Are there any items which I cannot send to Indonesia?
How do I track my parcel on Planet Courier website?